Legal Notice, Liability
Legner
&

Bellmann

- Steuerberater - Partnerschaftsgesellschaft mbB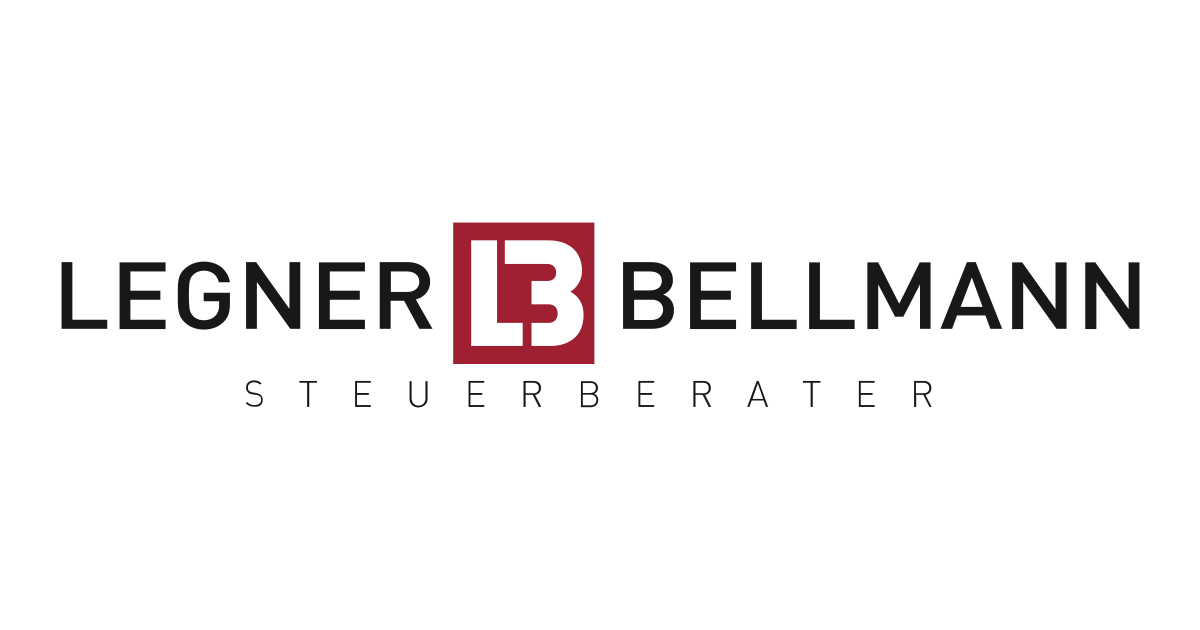 Professional liability insurance
Professional activity is covered by professional liability insurance from Ergo Versicherungs AG, 40198 Düsseldorf, which is valid across the EU for the insured risk.
Professional title
The legal professional designations "Wirtschaftsprüfer" (public accountant), "Steuerberater" (tax adviser), "vereidigte Buchprüfer" (certified accountant) and "Notar" (notary) were conferred in the Federal Republic of Germany. Licenses to exercise the profession were granted in the Federal Republic of Germany.
Supervisory authority for tax advisers
Federal Chamber of Tax Advisers Saxony
Corporation under public law
Professional rules and regulations for tax advisers
Steuerberatungsgesetz, StBerG (Tax Advice Act)
Durchführungsverordnung zum Steuerberatungsgesetz, DVStB (Implementing Regulation for the Tax Advisory Act)
Berufsordnung der Bundessteuerberaterkammer, BOStB (Professional Code of Conduct for the Federal Chamber of Tax Advisers)
Steuerberatergebührenverordnung, StBGebV (Tax Consulting Fee Ordinance)
Steuerberatervergütungsverordnung, StBVV (Tax Adviser Remuneration Regulation)
The laws, codes and regulations are available for perusal at www.bstbk.de.
Design and implementation of the website
Atikon Marketing & Werbung GmbH
Kornstraße 15 4060 Leonding Austria
+43 732/611266-0
Fax +43 732/611266-20 E-mail info@atikon.com Website www.atikon.de
Basic orientation of the website
The information provided on this website is solely for general information purposes and does not constitute legal, tax or other specialised advice. The website contains non-political news relating to tax, social as well as economic law and primarily addresses the clients of our company.
Disclaimer
Our goal is to provide information completely and accurately to the best of our knowledge and belief and to keep this information up to date. This notwithstanding, we accept no liability whatsoever for any loss or damage that may result from the use of the information provided - even if the loss or damage arises from the use of possibly incomplete and/or incorrect information.
We are not responsible for any referrals to third-party websites. Liability for the contents of the linked pages is hereby excluded, since we have no control of the contents and design of the linked pages. As a consequence, liability for the content of the pages to which the pages of this website are linked rests solely with the provider of such third-party websites – in no event does it rest with the party referring with a link to an external publication and contents. If linked pages (particularly as a result of a change to the content after the link has been established) contain illegal, incorrect, incomplete, offensive or immoral information and we become (are made) aware of such content on the linked pages, then we will cut any link to such pages without undue delay.
Copyright
The content (text and images) of this website created directly by the author is copyrighted. The information provided is intended for personal use only. Any use of any of this website's content in violation of the provisions of the Copyright Act – in particular further use as in publications, copies as well as any form of commercial use and transmission to third parties – also in part or in processed form – without the author's explicit approval is prohibited.
Information content
The information on this website is subject to change, removal or amendment without prior notice. The author can therefore not guarantee the accuracy, completeness, quality or up-to-dateness of the information provided.
Legal validity
By using this website, the user is subject to the Terms and Conditions of Use set forth hereunder. These terms and conditions are part of the online presentation. If parts or individual formulations of the Terms and Conditions of Use do not comply, no longer comply or do not completely comply with current law, the content and validity of the remaining parts of the Terms and Conditions of Use shall remain unaffected.
Matomo
We use Matomo to learn more about how visitors interact with our website. For that purpose, we collect certain data on visitors' behaviour on our website. We combine these data and use it to perform statistical analyses on an aggregated level. Among the data we collect and process are for example:
which of our website's sub-sites a visitor is navigating to,
how long a visitor remains on our website
from which other website a visitor navigated to our website ("referer").
These data are collected and processed strictly anonymously. That means that we are not able to deduce information on any individual website visitor or identify them. Also, we do not combine these data with data from other sources, do not disclose these data to third parties within or outside of the European Union and do not use these data for individual profiling or solely automated decision-making.
You may object to the analyisis of your behaviour on our website, even though it is performed anonymously and no personal information is used in the process:
Privacy Statement
We are committed to protecting the privacy of your personal data. For that reason, we process your data exclusively in accordance with the legal requirements (GDPR, Federal Data Protection Act [BDSG]). The purpose of this privacy information is to acquaint you with the most important aspects of data processing that come to bear when you visit our website.
General data collection activities during website visits
Every time a data subject or an automated system accesses the website, we collect a range of general data and information. This general data and information is stored in the server's log files. The data and information we collect are:
an internet protocol address (IP address),
the data and time of accessing the website,
the exact page accessed on our website,
the website from which you accessed our website (known as the referer),
the browser used and the version of this browser,
and the operating system used to access our website.
We process this data for the following purposes:
to warrant a smooth connection with the website,
to optimise content for you on our website,
and to warrant system security and stability.
These points are both in your and our legitimate interest. Where necessary, we also use this data to meet our legal obligations in dealings with law enforcement agencies. We will never use the data collected to identify you as a person. The legal basis for this processing is article 6 (1) (f) GDPR. We store these log files for a period of 2 months.
Google Maps
This site uses the Google Maps map service via an API. It is operated by Google Ireland Limited, Gordon House, Barrow Street, Dublin 4, Irland. To use Google Maps, it is necessary to save your IP address. This information is generally transmitted to a Google server in the USA and stored there. The provider of this site has no influence on this data transfer. The use of Google Maps is in the interest of making our website appealing and to facilitate the location of places specified by us on the website. This constitutes a justified interest pursuant to Art. 6 (1) (f) GDPR.
Further information about handling user data, can be found in the data protection declaration of Google at policies.google.com/privacy?hl=en.
Contact form, Online application
If you contact us using the form available on our website or by email, or send us your application, we will process the data you provide as well as the above mentioned general data. By using our form you agree that we may process your data. We will not disclose this data to any third party and will use the data exclusively for processing your request and for answering your enquiry. Your consent according to article 6 (1) (a) GDPR forms the legal basis for processing your data. In case you contact us by email, the basis is article 6 (1) (f) GDPR. The data we collect during this process will be deleted as soon as it is no longer required for the purpose you provided it. This is the case when the respective conversation is finished. This in turn is the case when your enquiry appears to be resolved completely. If you contact us for placing a contract, a further legal basis is article 6 (1) (b) GDPR. In this case we keep your enquiry as a business letter for 7 years.
Reminder service
If you sign up for our reminder service, we will process and save your email address as this will allow us to remind you of specific dates at regular intervals by email as per your request. During sing up we obtain your permission to process your email address. We will retain your data until you unsubscribe from this service. We will not disclose your email address without your consent. Sign up is necessary for this service. Your consent according to article 6 (1) (a) GDPR forms the legal basis for processing your data. You may withdraw your consent and unsubscribe from this service at any time without affecting the legality of the processing carried out with your consent up to the withdrawal. You may unsubscribe by clicking the link contained in every reminder email or by sending a message to the contact data supplied above. We retain your data as long as you are subscribed to the service.
Your rights
Generally, you enjoy the following rights: the right to access your data, the right to rectification of your data, the right to erasure of your data, the right to restrict processing of your data, the right to data portability and the right to object to the processing of your data. If you believe that the processing of your data is in breach of data protection law, or your rights under data protection law are otherwise infringed, you may file a claim with the supervisory authority. A list of the competent supervisory authorities classified by Länder is available at www.datenschutz-wiki.de.
You will find further information on your rights at BFDI - Federal Commissioner for Data Protection and Freedom of Information.
Contact
Please address all inquiries, declarations and questions relating to data use to datenschutz@legner-bellmann.de.
Cookies and local data storage
To improve your browsing experience, we use small text files known as "cookies" and other methods ("storage methods") to store data on your end device (e.g. in the local storage of your browser) to process your preferences and to enrich your user experience on our website. We do not use cookies and other storage methods to track your visits to our website. Cookies and other storage methods are routinely used by most websites today. If you are concerned about this, you can also set your browser to accept neither cookies nor other storage methods.